About Chris
Web Development became an interest of mine back in highschool when I started teaching myself through some resources on the web. Eventually, I made a very basic website for my highschool basketball team. That's the website that pretty much got me hooked, even though it was terrible! After highschool I got my Associates from Full Sail and after a year went back for my Bachelors in Computer Science. While there I learned a lot more about proper HMTL, CSS and JavaScript as well as a little PHP. Around the end of my time there I learned about WordPress through a local PHP user group and have been working a lot in WordPress since about 2010. As much as I enjoy WordPress, I'm not locked into developing just for it. I'm comfortable with writing websites from scratch or inside a CMS. For a couple of years now I've been building responsive websites as well. Front End Web Development is a passion of mine and I enjoy learning more and finding new ways to make cool websites!
Skill Highlight
A "10,000 foot view" of what I do:
Front End Web Development: Building the visual layer of websites that you see
Responsive Design: Coding the website to work seamlessly on any size screen
WordPress Development: Custom themes or existing themes, I'll handle any case
---
Skills
Contact
HTML 5
CSS 3
JavaScript
jQuery
UX/UI Design
Responsive
HTML/CSS Frameworks
WordPress / CMS
PHP / MySQL
Adobe Suite
Office Suite
Google Drive
Office 365
Sharepoint Online
Photo Editing
Video Editing
---
Portfolio
Upbring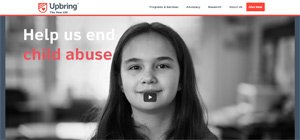 Website built on WordPress using Responsive design. Non-profit company rebranded and brought 8 websites back under the same name.


Launched: April 2015
Design by: Upbring
Original Theme: Charity by Skat
Lake County Economic Development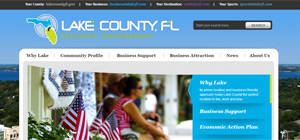 Website built on .Net and MVC using Responsive design. Was the first in a rebranding effort between different websites with the County.
Launched: June 2012
Design by: Paul Long
Back End by: Elizabeth Heine
Mount Dora Library Association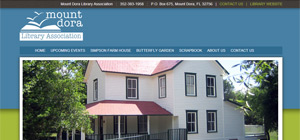 Client needed a new website that was easier to update and was mobile friendly. Built this on WordPress with some custom sidebar options for event registration. The theme is responsive.
Launched: July 2013
Design by: Elizabeth Heine


Booth, Ern, Straughn, Hiott (BESH)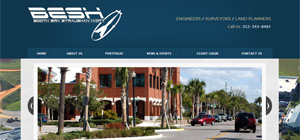 Redesigned website for WordPress to offer a modern design, blog, and ability to update their portfolio on their own. I built this website prior to learning Responsive design.


Launched: September 2012
Design by: Paul Long

Black Creek Leasing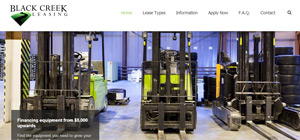 Client was starting a new business and needed a cost effective solution. Used a premium theme that allowed for rapid development and high quality look. The website is built on WordPress and is responsive.
Launched: March 2014
Theme: Avada

FUNdamentals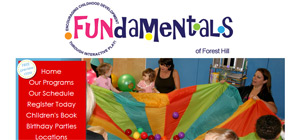 FUNdamentals was my first client ever! We built the website and then showed it to her, hoping to barter some classes for our daughter. It worked and we eventually rebuilt it as a custom WordPress Multisite theme.
Launched: September 2010
Design by: Michelle Ayres
---